Oregon has so much to offer whether you like trying out new restaurants, exploring the outdoors, or hanging out at the beach.
If you are thinking about taking a spring vacation, or planning on a summer or fall getaway, Oregon is a great place to visit! With so many unique places to stay, I'm here to make planning your stay a smooth process. I have gathered a few unique and affordable places for you to stay in Portland, Deer Island, Astoria, Seaside and Cannon Beach.
Portland
"Keep Portland Weird" they say. This city sure is quirky and hard not to fall in love with. If you like nature, visit the Lan Su Chinese Garden; if you like science, the OMSI museum is the perfect place for you; if you like food, basically walk around the city and try as many places as you can while you are there. The food scene is that good.
This eclectic city offers many places to stay, many have the same characteristics as the city itself: quirky and unique, like the McMenamins Kennedy School which is originally the John D. Kennedy Elementary School and has been transformed into a hotel, movie theater, and dining experience.
Deer Island
Named by the Lewis and Clark crew, this lesser-known place by the Columbia River is halfway between Portland and Astoria. While there is nothing in Deer Island (except an amazing Bed & Breakfast) it's a short hop to Saint Helens (the city, not the Mount) where you can stroll around downtown and eat, explore, and shop. But you might just want to spend most of the time at the Deer Island Manor B&B while you are there.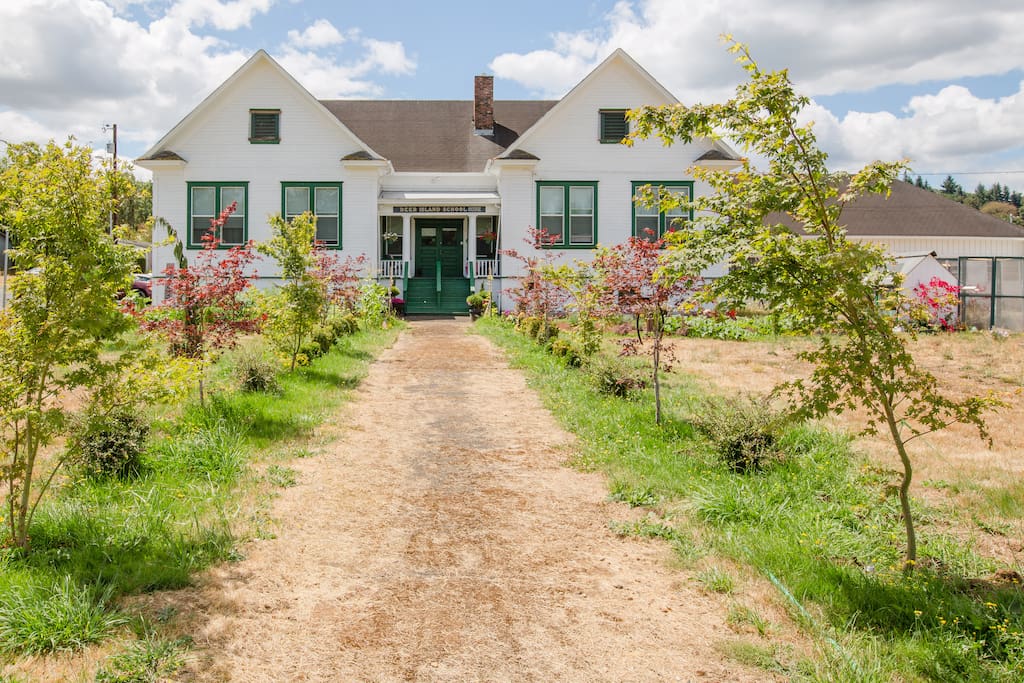 Built in 1908, the building served as a school for many years and has been remodeled with love from scratch by the couple that now live there. There is an art gallery, an organic garden, and a Buddhist temple onsite. The hosts are as friendly as can be and will cook up wonderful breakfasts including homemade scones. A truly hospitable and unique stay.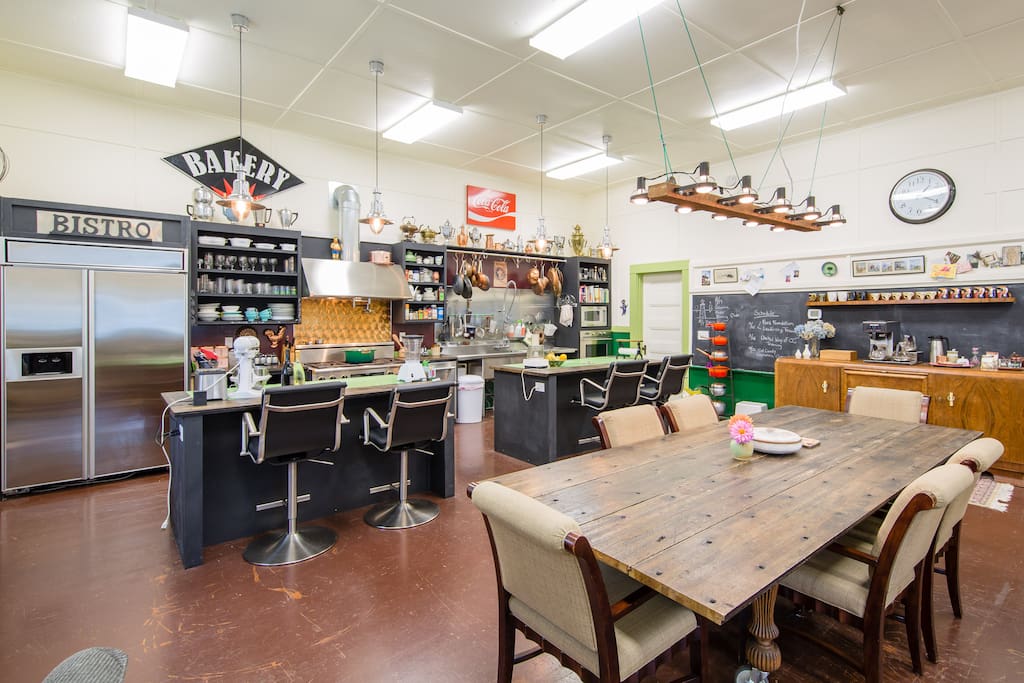 Astoria
Astoria is a great place to enjoy a small city life by the ocean. From breweries, to climbing the Astoria column, to trying the best fish and chips followed by delicious local gelato, Astoria is a great city in Oregon to visit. And whether you are into maritime history or cinema, there is a museum for both of them too.
The Canary Pier Hotel is one of the best places to stay in Astoria if you can find availability. If not, there are plenty other options to book. The Canary Pier Hotel offers an amazing view of the junction where the Pacific Ocean meets the Columbia River. The rooms provide a luxurious feel with fireplaces, soaking tubs, balconies and flat-screen TVs.
SEASIDE AND CANNON BEACH
Seaside is a charming and vintage little town by the beach. Great place to bring the kids. You can take them to the largest arcade in the Oregon coast, looking for seals and whales at the Seaside Aquarium, or flying a kite by the ocean. There is plenty more to enjoy during your stay.
Cannon Beach is only 10 miles south of Seaside, and it's the home to the famous Haystack Rock on the beach. The Blue Gull Inn is a lovely place to stay to visit both places.
Now you're ready to take on Oregon in a unique way!