What pops into your head with you think of a high-class luxury travel lifestyle? Is it the fine dining and five-star hotels? Or is it the private jets and the yachts on standby? Well if you're going high class you need to have the perfect combination of all of those. And there are ways to get a bargain.
The white sand and crystal blue sea beaches, the restaurants looking out over the sunset serving the finest foods, and the hotel room big enough to be your house. You've got to have the whole package. But how expensive is it actually going to be? Hiring a private jet is obviously going to hurt your pocket a bit. But going first class on a chartered airline is just as great. You can also get the luxury hotel rooms pretty cheap if you know where to find a bargain. If you'd like some tips on how to get a bargain on luxury travel, then take a read of this article.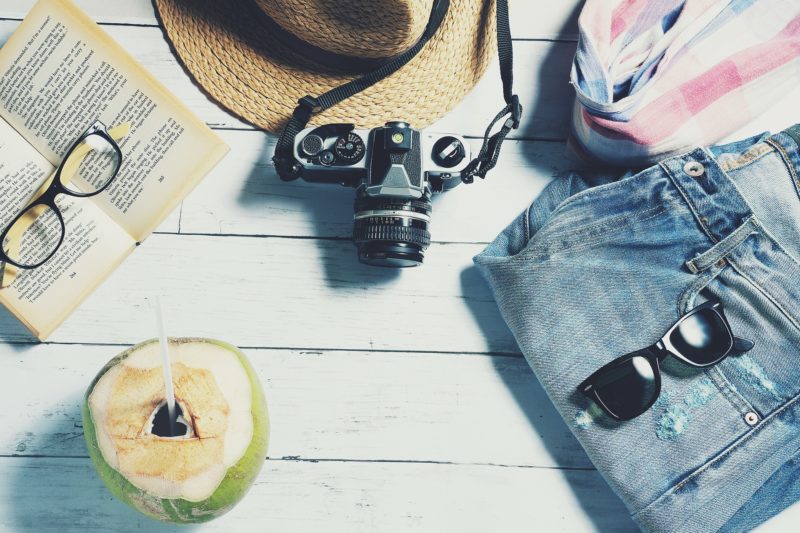 The Journey
If you're traveling in the economy area on your method of transport, then we all know a little too well that it can get a little uncomfortable. And by a little, we mean a lot, especially if you're going on a long journey. If the comfort of first class has always been a little out of your reach, then don't miss out for your next holiday.
Check out flight apps and sites such as Skyscanner and Hipmunk and check for some of the best deals before booking your trip. The price you see on the airline's website isn't necessarily the best price. If you shop around you'll definitely find it cheaper. But if you're going for the luxury thing, it needs to be first class and there are ways to do so for cheap.
If you're going on a cruise, then one of the inside cabins definitely isn't for you. You need the premier suite cabin complete with the hot tub in the room and the big balcony. Sound inviting? At the very least you need a view of the ocean. It really isn't that expensive either if you look around. Cruises usually last more than a week, so you want to be at optimum comfort level.
The Location
The location is everything. Especially when it comes to the high-class lifestyle. Remember all those points we mentioned in the intro? They all need to be included in your journey. Miami, for example, is an excellent destination. You've got the pearly white beaches, and naturally, some stunning beach houses to rent.
Miami is home to some very rich people and celebrities, if you're trying to go high class, you should definitely try there. You could also have a look at yacht renting Miami so that you can take an excursion to other parts of America. It is filled with fancy restaurants and flashy cars, you'll definitely feel at home with the luxury lifestyle in Miami.
Alternatively, if you're looking for something a little quieter, you could try the Bahamas. There are some truly stunning islands that offer complete peace and tranquility. Either destination is perfect for that high class lifestyle.
Other destinations that fit the bill include the glamorous French Riviera with Cannes, Monaco, and Saint-Tropez. As well as Dubai, Geneva, the Greek islands, and the Maldives.
You could also decide to go to a more affordable destination and spend extra to get to that luxury travel goal.
The Clothes
Packing, to some people, is one of the most annoying tasks of them all. Unless you're my mom and you pack about one-month in advance. Especially putting together outfits is a challenging task because you want to avoid packing too much. But if you're going high class, that can only mean one thing, a high-class shopping trip.
When you're buying clothes you wouldn't normally go for, you'll feel a lot more confident in yourself once you try them on. Higher quality clothes do look a lot better than cheaper ones, it just so happens that most of us can only afford the cheaper ones! But when you go for the higher end clothes, it is an investment because they can last you a really long time.
But again, there are ways to get a bargain on pricier clothes. Check online for sales rather than going straight to the store, and even check out second-hand items. These are clothes for sale that have been worn once or twice, but are now being sold for a fraction of the price. Other good options include outlet stores and purchasing from past seasons. In the US for example, check out Nordstrom Rack instead of Nordstrom.
Be sure to pack for the climate you're entering. If you're heading to the beach, then pack some lovely designer bikinis and a mixture of bodycon and maxi dresses. They'll be perfect for showing off your figure, but keeping it sophisticated. If you're going somewhere such as New York at Christmas, a long line smart winter coat and a fur hat, complete with leather gloves and boots is a must. Keeping it sophisticated is key with the high-class traveler look.
So, now you've had a few hints and tips, do you feel ready to live that luxury travel lifestyle?