Aurora borealis often called the northern lights, or polar light is a natural phenomenon that paints the night sky with uncanny, surreal colours. This spectacular light show is prominent only in countries lying close to the arctic circle in the aurora oval, hiding its magic from many.
Northern lights are more prominent with increased solar activity. Unfortunately, since we are in the declining phase of solar activity cycle, we should haste our visit to aurora zone to give ourselves a chance of witnessing this phenomenal light show. Since Aurora is a natural phenomenon and sightings cannot be guaranteed, you should know the places with frequent aurora sightings. Following are the best places to hunt for nature's entrancing light show.
1. Norway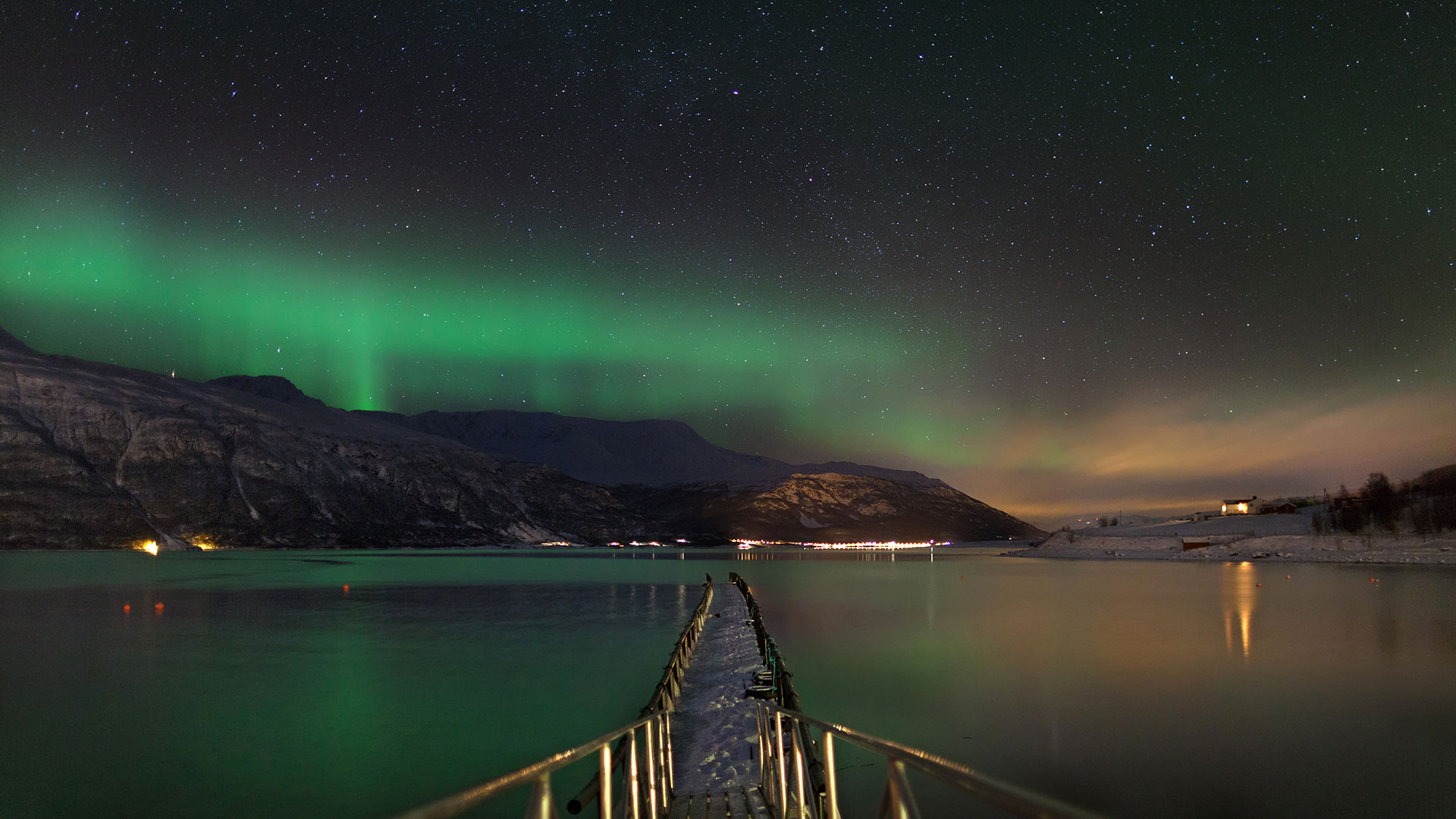 Norway is the most preferred destination for many Aurora Borealis visitors. Every perfect Norwegian itinerary features most flaunted Tromso with the outside-city stay. This ensures clean sky with little light pollution which makes a spectacular display of the northern lights with less dilution and attracts quite a lot of aurora seekers.
Imagine a stay at a Snow Hotel with an unforgettable experience of hunting the aurora, catching the delicacy of king crab from the ocean and a succulent dinner afterward. If you liked the sound of that, you should head to Kirkenes, where Kirkenes Snow hotel grants you all you'd want for your visit.
No Norwegian aurora-destination list is complete without mentioning Svalbard. Svalbard takes you as north as you can get, and obviously, for aurora hunting the higher the latitude, the better are your chances. Svalbard is well into the Arctic circle and is one of your best bets for aurora sighting during the period between mid-November and beginning of December when it will be without daylight and swathed in an eerie blue twilight.
2. Sweden
Aurora frequently bathes the winter sky of Sweden in purple, green, and red making it an otherworldly occurrence to behold. If you happen to fly into northern Sweden on a winter night, you will see that the land is completely dark not marked by any sign of human life and with no artificial lights. Hence, it's a great place to go in the hunt of the northern lights.
Abisko National Park, north of the article circle, is a beautiful prime location to view the lights. The Tornestrask lake and the bowl formed from surrounding mountains clears the sky of clouds and provide the perfect sky to capture the lights.
Sweden is the most sought-after Aurora destination due to the unique experience it provides including the world's first ICEHOTEL created every year by ice from the frozen Torne River in Jukkasjarvi. This hotel arranges tourist trips to Esrange Space Center where you can camp and dine while the light shifts and dances in the sky above.
3.  Finland
The main reason many tourists brave a Finnish cold winter night is for a chance to witness the life-time wonder of the northern lights. Saying that northern Finland is sparsely populated is an understatement, with more reindeer than people, Finland's lake and landscape are protected from any artificial light pollution giving us crisp and clear cold nights perfect for aurora gaze.
From the Kakslauttanen artic resort in Lapland, you can catch the lights playing ball from the comforts of your glass igloo and enjoy the stay in log cabins with sauna and open fire. Finland is home to many aurora lights viewing places like Inari, Nellim, and Moutka to the north-east, Harriniva, Torassiepi to the west and Luosto with great aurora records. And with favorable accommodation and many snow activities, Finland has become an ever-loved destination for Northern Light Zone clientele.
Author's Bio: 
Yogi and Suchna believe in taking the road less travelled and stumbling upon some hidden gems along the way! For over a decade, they've mapped their way across various continents, sniffed out unusual routes, discovered new flavours and stayed at quirky hostels. TheVillaEscape is their expression of soul travel. To see Northern Lights In Finland you can catch up with them at TheVillaEscape.