If you are still looking for gift ideas I got some for you ranging from $8.98 – $199.99 USD. They all feature the subject travel in one way or another and some will also be perfect for the foodie, chocolate lover, artist, outdoor enthusiast, bookworm, and comfort creature. Take a look!
1. Trader Joe's Chocolate Passport Single Origin 8x 45g bars
My brother sent me this for my birthday and I gotta say it was an awesome gift. I would definitely recommend giving this selection of chocolates from different countries in a cool little box to any person who loves travel and chocolate. The chocolates are all gone now but I still have the box which is still useful. Guaranteed hit!
Trader Joe's Chocolate Passport Single Origin 8x 45g bars from $19.95
2. Splendid Cities Adult Coloring Book
Adult coloring books are a new trend that are up and coming for a good reason. Coloring is really a great way to relax even if you're not an artist. This specific book features detailed illustrations of cities around the world and some imagined ones too.
Splendid Cities Adult Coloring Book $8.98
3. Scratch Off World Map
ANY person who loves to travel will love this map where you can scratch off the places you have visited or the ones you fantasize about going to visit. Either way any person who has been bit by the travel bug will appreciate this cool gift.
Scratch Off World Map $27.22
4. Memory Box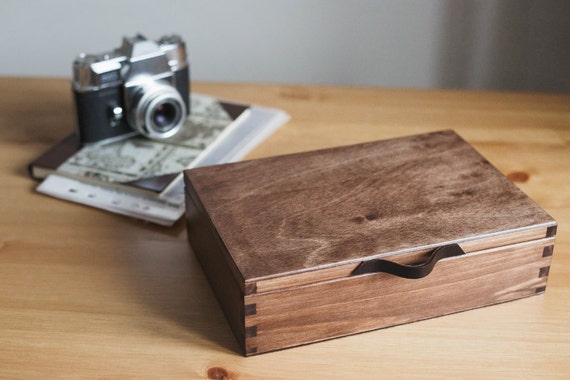 This one is perfect for the traveler in your life that loves to collect bits and pieces from their journey like ticket stubs, small trinkets, shells from exotic beaches, and postcards. This wooden box is the perfect place to keep all those memories in one place instead of scattered around.
Memory Box $29.00
5. Dick Taylor Single Origin Drinking Chocolate ~ 72% Belize
Sorry, I couldn't help but to include another chocolate gift. This one will become a decadent warm drink for those cozy rainy/snowy days. This hot chocolate is more of a rich European kind with cacao sourced all the way from Belize. Absolutely delicious. You can sip and pretend you are in Europe and in South America at the same time.
Dick Taylor Single Origin Drinking Chocolate ~ 72% Belize $18.00
6. Zip and Flip Bear Travel Pillow
I'm a personal believer of travel neck pillows, they are essential for me to take on long flights. If you know someone that would agree with me, this unique travel pillow will tickle their fancy when they find out it converts into a cute plush bear. They also make a brown bear and a penguin.
Zip and Flip Bear Travel Pillow $22.00
7. LifeStraw Personal Water Filter
If you know of a traveller that prefers to go through the unbeaten path and ends up in rural areas exploring deep within countries, or loves to hike, camp and spend time in the outdoors, this lifestraw would make a great gift or stocking stuffer. We all appreciate access to drinking water don't we? You could also (or instead) give them the Sawyer Mini Water Filtration System which serves the same purpose with a slightly different mechanism. I personally own the Sawyer one.
LifeStraw Personal Water Filter $19.15
8. Kindle Voyage
Every traveler I know would appreciate having a Kindle. During and in between travel there can be a lot of waiting or spare time perfect to catch up on some reading. Although I still love reading physical books and flipping paper pages, I love my Kindle for traveling because it's so compact and can carry thousands of books! Even better, the battery lasts weeks on one charge! I got excited just telling you about it. The Kindle Voyage is also perfectly named. I have the Paperwhite.
Kindle Voyage $199.99
9. Kulture Shop Prints, Tees and Notebooks
In my experience you can't go wrong with gifting a notebook. They are so useful, and especially to the traveler who loves jotting things down, creating impromptu sketches, or writing. Kulture Shop in India has incredible artwork curated by artists. Their prints would stand out in a living room or bedroom, their unique t -shirts would surely be loved and their notebooks would make a perfect stocking stuffer. Their prices are great considering the workmanship and quality of the products and they ship internationally. Make sure to check them out.
Kulture Shop Prints, Tees and Notebooks (Notebooks approx $5 USD, Tees approx $15 USD, Prints ranging from $15-105 USD)
10. Columbia Fleece Jacket
I have found that fleece jacket are kind of magical. They are perfect for not so cold days and also for very cold days. Somehow fleece manages to keep you warm enough no matter the temperature. A fleece jacket is a must for any traveller's closet (or for anyone's closet really). I have one and want another one. Here's for a woman, and here's for a man. From $29.71
11. A Cozy Hoodie
Hoodies sure are cozy, but this piece of clothing doesn't have to be boring. A hoodie with a quirky design won't just keep your travel-loving friend warm through the cold weather, but it's also going to warm their heart! It's a thoughtful and practical gift to give, especially if the design is their favorite cartoon, movie, or team.
Threadheads Hoodie starts at $64.99
I hope I got you covered!