I was disappointed with 2016, to be honest. Not only in how it was one of the worst years of my life (with a few amazing moments in between) but cinematically. I don't know if it was me, but I went to the movies a lot, as I usually do, and came out unfulfilled countless times. Not bad but not great is what I thought of most movies I saw. With that said, there were a few that stood out. And with the Oscars coming up, I like to go back and reminisce about my favourite films of the year. Here are my top films of 2016.
1. Hacksaw Ridge (2016)
This movie left me speechless. I have to warn, that the war scenes are very intense. I found myself looking from the corner of my eye a few times, cringing, and holding on to my seat. Well, I don't think that last one is true but yeah, just know that the war scenes are not for the faint.
Now, the story, oh man, the story. It's an extraordinary WWII true story about a man who believed killing was wrong but still felt the need to join the military and make himself useful. He was the only soldier to ever fight on the front lines without a weapon. I could say much more, but just watch this movie. The integrity, the strength of this man is a story everyone should hear about.
2. La La Land
After watching Hacksaw Ridge, you might want to contrast it with La La Land. Complete opposites. Damien Chazelle (director) does not disappoint. It's a movie like they don't do them anymore, in a way that has never been made before. A romantic musical comedy drama, about a jazz pianist who falls for an aspiring actress in Los Angeles. Think "Singin' in the Rain" meets modern times. A grand gesture to the golden age of Hollywood. Just lovely.
3. Sing Street
The simplest plot made into an awesome movie. Irish movie. Set in the 80s Dublin. A teenager forms a band to win over the girl he likes. Told you it was simple. But I enjoyed every minute of it and I absolutely recommend it.
4. Eye in The Sky
Alan Rickman's last released film does not disappoint. He plays a lieutenant general who faces strong political opposition against a colonel (Helen Mirren) after an order is put out for a drone missile strike to fight off suicide bombers in Kenya. The great thing about this movie is how it all kinda plays out in almost real time, and seeing the fight between the conscience behind tactical, legal and ethical implications. The movie makes you go back and fourth between who you agree with, which I found thrilling. The movie is a thriller after all.
5. Genius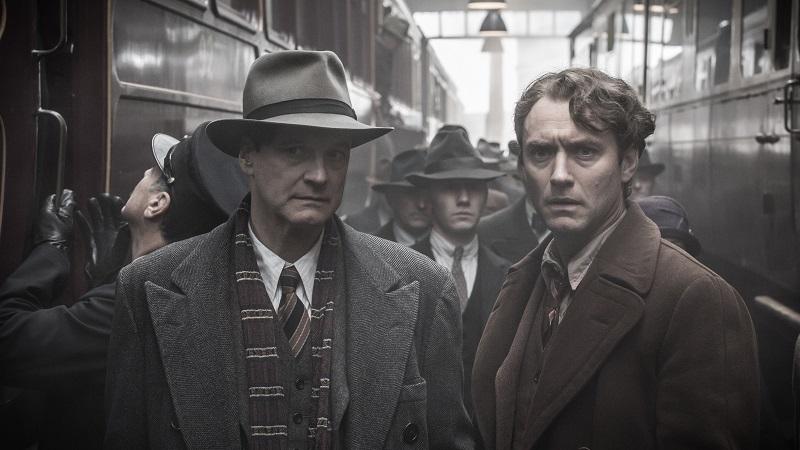 Genius is the biographical drama of Max Perkins, book editor who oversaw works by Thomas Wolfe, Ernest Hemingway, F. Scott Fitzgerald and others. Colin Firth and Jude Law give good performances here. The story deals with the creative ego and it's offered a sense of melancholy with the help of the visuals and the musical score.
6. The Little Prince
This animated film adaptation of Antoine de Saint-Exupéry's iconic tale, The Little Prince, is touching and moving. Saint-Exupéry's messages about life are portrayed respectfully and lovingly through the main characters: the aviator, the little girl, and the little prince. It is only with heart that one can see rightly; what is essential is invisible to the eye.
7. Manchester by the Sea
This movie was an incredible surprise for me. The trailer does not do it justice and seems to leave out what the movie is truly about. But I don't know how one could capture the deep story into a trailer. While the trailer didn't push me to go see the movie, I'm glad its Oscar Best Picture nomination did.
Kenneth Lonergan, a playwright, was the writer and director of this movie and did so beautifully. I'm still failing to tell you what it is about, but it's about so much. Life and tragedy and loss and pain and frustration and healing and forgiveness and death and family… It's one of those movies that leave you thinking about it even the next and maybe even the following days. And the acting was superb.
 So, those are my 7. Which ones would you add?