Travel is food for the mind and a tonic for the soul. It's an opportunity to reawaken dormant parts of our brains and help us feel young and full of awe once again. For those travelling solo it can be an adventure that pushes you out of your comfort zone and encourages you to interact with new and fascinating people. For couples, the act of travelling can strengthen your relationship and give you the chance to re-engage and reconnect with each other romantically. And when travelling as a family, it provides opportunities to bond together as a unit, introducing your little ones to new sights and sounds, tastes and textures, people and locales that they'll remember forever.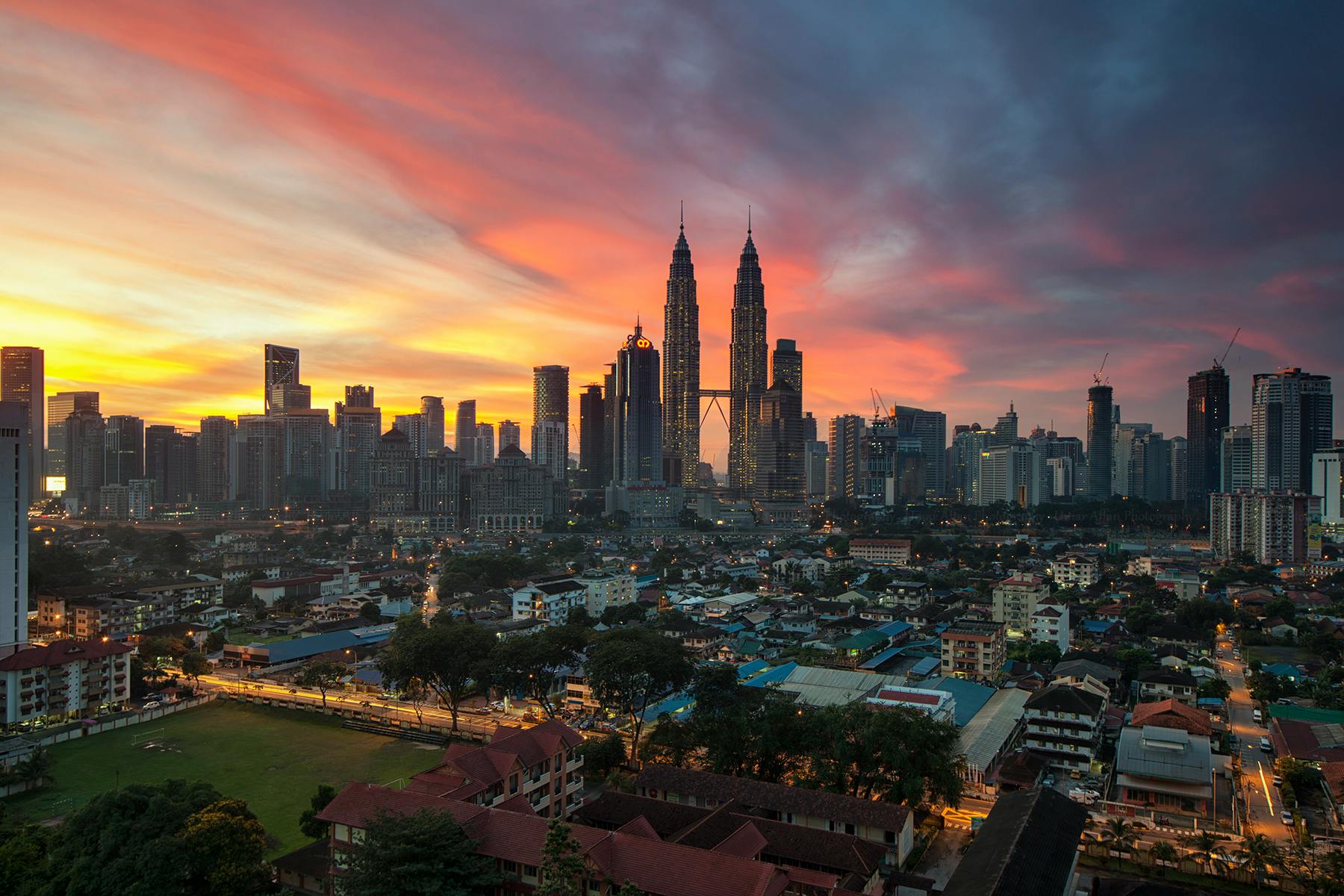 Those with a lust for travel will likely feel constrained in the current climate, with much of the world on lockdown and travel restrictions widespread. Still, that doesn't mean that you can't fantasize and plan for your next overseas adventure though your wings may be temporarily clipped.
What better place than Asia for your next exotic excursion? Brimming with lush landscapes, fascinating ancient history and gleaming modernity the continent has it all. And if you've never considered Malaysia as your holiday destination, you could be missing out on one of the best destinations the continent has to offer. Let's take a look at some of the best things about visiting Malaysia…
Natural wonders
Those who only truly feel at home in the great outdoors will naturally gravitate towards Malaysia's sprawling vegetation and stunning mountain ranges. The Batu Caves in Selangor are an ever popular draw for tourists and have to be seen to be believed. Discovered by British explorers in the 1800s a temple was built close by for worship. For the adventurous, it may be hard to resist the call of Mount Kinabalu in the Kinabalu National Park in Sabah. Here there are trails for visitors of all abilities and fitness levels for the ultimate outdoor adventure. If you want to brave the mountain trail itself, however, you can expect to spend two days in the park.
If you're looking for something a little more sedate and off the beaten track, Malaysia has many wonderful hidden gems which have escaped the attention of most tourists. Check out, for example, Tusan Beach in Miri, Sarawak with its distinctive horse shaped cliff. Watersports enthusiasts, on the other hand, will want to journey to the stunning Sipadan Island in Sabah, a sparkling blue paradise for snorkelling and scuba diving.
Alternatively, if you want an outdoor experience that encapsulates everything Malaysia has to offer in one location, you'll want to visit the justly famed Sarawak National Park. In this luscious 526 square kilometer park, visitors can explore the famous Deer Cave or trek the limestone peaks of Mount Api.
If it's an animal experience you're looking for, look no further than the Sepilok Orangutan Rehabilitation Centre in Sabbah, Malaysian Borneo. The largest sanctuary of its kind in the world, it's the perfect place to see the majestic orangutan in its natural habitat.
Outstanding architecture
Like much of Southeast Asia, Malaysia is home to numerous thriving metropolitan hubs. The country is highly industrious with a highly educated and motivated workforce. This means that while there are some awe inspiring examples of ancient architecture to be found in Malaysia, there are also plenty of awesome modern buildings which are more than worthy of a spot on your Instagram feed.
In Kuala Lumpur alone, you'll find the ornate Malayan Railways building, the towering Menara Kuala Lumpur, the angular Istana Budaya and, of course, the famous Petronas Twin Towers, where daredevil visitors are welcome to base jump between the two towers.
If you prefer to see something a little older, however, you won't want to miss ancient attractions like the Sultan Salahuddin Abdul Aziz Shah Mosque in Shah Alam, Selangor. Or the charming Old Courthouse in Kuching. Or the Kek Lok Si temple in Air Setar.
By looking at Malaysia's architectural wonders, you can gain a greater understanding of its fascinating culture with its combination of Malay, Chinese, Indian and colonial European influences.
Incredible properties at affordable prices
Malaysia is the kind of country that visitors can come back to again and again and still get a completely different experience every single time. Indeed, many become so bewitched by the beautiful scenery, fascinating culture and incredible range of activities that they want to join the Malaysia My Second Home (MM2H) program allowing them to buy a second home in Malaysia. If you are a seasoned investor looking for a great opportunity, you may be surprised at just how much you can get for your money in this stunning country. Check out PropertyGuru who have most condos in Malaysia. The Malaysian authorities welcome investment from foreign nationals who have fallen in love with the country and help to make it easier to purchase a vacation home or investment property.  
Happy, friendly locals
Multicultural Malaysia is accustomed to seeing its fair share of visitors from overseas, including western visitors. Indeed, English is widely spoken throughout the country- not just in the major conurbations but even in the smaller towns and villages. With widespread cultural, racial and religious diversity woven into the fabric of their day to day lives, Malaysians are happy to see new visitors. Many visitors comment on how friendly, welcoming and helpful locals are throughout the country.
Fantabulous food (for those who like it hot)
Finally, Malaysians take their food seriously, making their nation the consummate vacation spot for foodies who love to try new things. Malaysian cuisine wears its Indian influences on its sleeve with its richness and spice, while you can also taste Chinese and Thai influences. Like Thai cuisine, Malaysian food combines sweetness, saltiness and heat for a distinctive flavor profile. Although you'll rarely find pork on the menu (as Malaysia is 63% Muslim) you'll find all other forms of animal protein including such esoteric delicacies as bulls penis soup. Still, that's not to say that there aren't ample foods for vegetarians and vegans to enjoy, as well.